Our Safety Practices & Training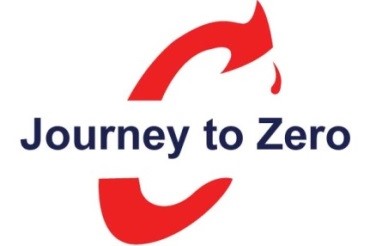 A-Lert firmly believes that a properly trained workforce will help drive the safety culture, and will result in fewer accidents. Consequently, A-Lert works proactively to instill safe work attitudes in all of our employees. New hires are required to spend a minimum of eight hours in construction safety training before they start work in the field. General foremen are required to complete a thirty hour OSHA certified construction safety course. Our Journey to Zero motto reinforces all training concepts and serves to remind all employees of our continual goal of zero workplace accidents.
A safe workplace is also a drug-free workplace. A-Lert's commitment to a drug-free workplace is demonstrated by our comprehensive drug and alcohol abuse program, whereby all employees are subject to pre-employment, post-accident, random, and suspicion-based testing.
A-Lert believes that a worker's physical health not only has a direct tie to their ability to perform the essential functions of their job, but also to their ability to work safely. Therefore, A-Lert also requires all new hires (and those returning from a medical leave of absence) to pass a functional physical exam, clearing them to perform those functions.
A-Lert also implements daily Job Hazard Assessments at all of its locations. This involves all employees in rigorous, intentional, ongoing identification of potential job hazards, followed by proper mitigation or elimination of that hazard.
Finally, A-Lert recognizes the importance of a well trained, professional safety staff. Senior safety staff hold professional designations in Loss Control Management, and the entire safety team is well represented with OSHA certified instructors. A-Lert's safety team is well equipped and readily available to provide extensive training and to monitor compliance with today's construction safety standards.