Our Core Values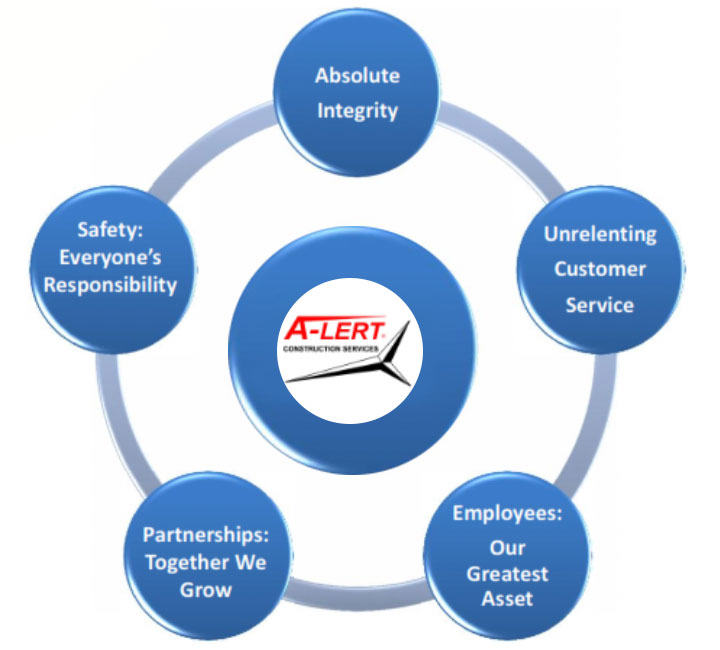 Every business has a brand, something they are known for. A-Lert is committed to being known for demonstrating five primary values in all that we do and with everyone we conduct business with.
Absolute Integrity
Unrelenting Customer Service
Employees - Our Greatest Asset
Safety – Everyone's Responsibility
Partnerships – Together We Grow
We believe our commitment to these values has been foundational to our growth, to the healthy relationships we have with our employees, and to the bonds of trust we have developed with many long term customers and suppliers. We hope that we can earn yours.