Electrical & Instrumentation Services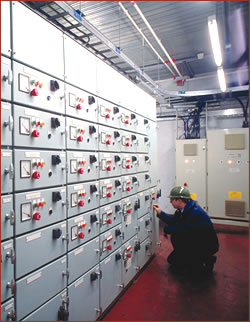 A-Lert electricians have the knowledge, skill and experience to take on your most challenging electrical needs. From basic wiring to complex electrical processing and packaging, our competent crews are well-equipped to carry out a variety of tasks.
A-Lert offers a wide selection of process instrumentation options and controls for plant automation, packaging systems, fire suppression and advanced PLC systems. Whether your project requires small control and instrumentation panels, or large PLC or marshaling cabinets, A-Lert stands ready to provide what you need.